Mangiamaccheroni, Naples 1800 ca.


'Mangiamaccheroni' is an eating experience inspired by the image of the people eating pasta directly with their hands in the streets of Naples around the 1700, the mangiamaccheroni.
During the 'mangiamaccheroni' eating experience people were invited to join a social and shared action of eating spaghetti from one single raw and with the bare hands. Spaghetti al pomodoro is a dish strongly associated with the fork, but in the experience no cutlery and plates are allowed: spaghetti are twisted around the fingers in a new choreographed way of eating them. New gestures of the hand are introduced and directed by food itself. The experience pushed the etiquettes at the table, becoming a rediscovery of tactility and senses through the physicality of food.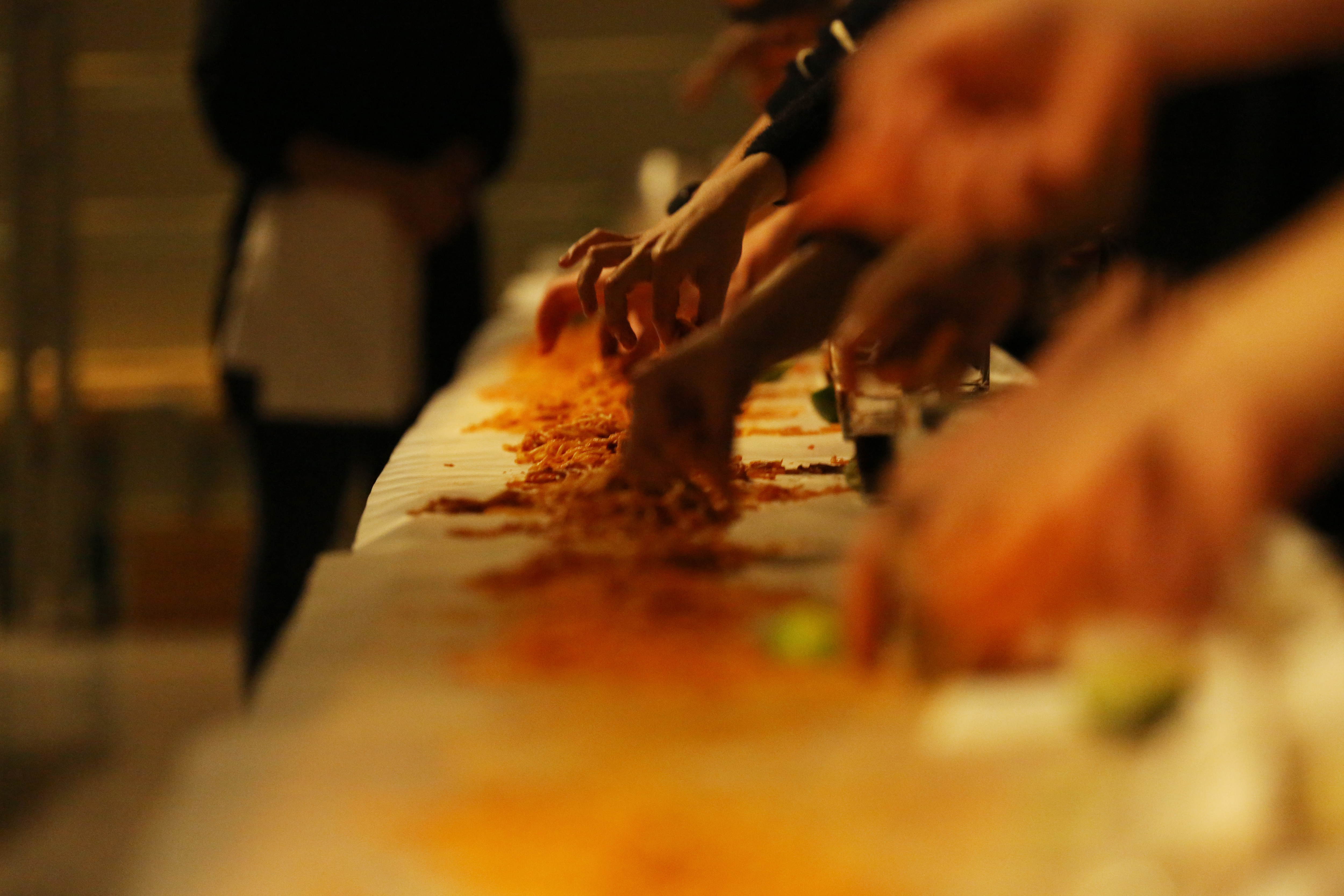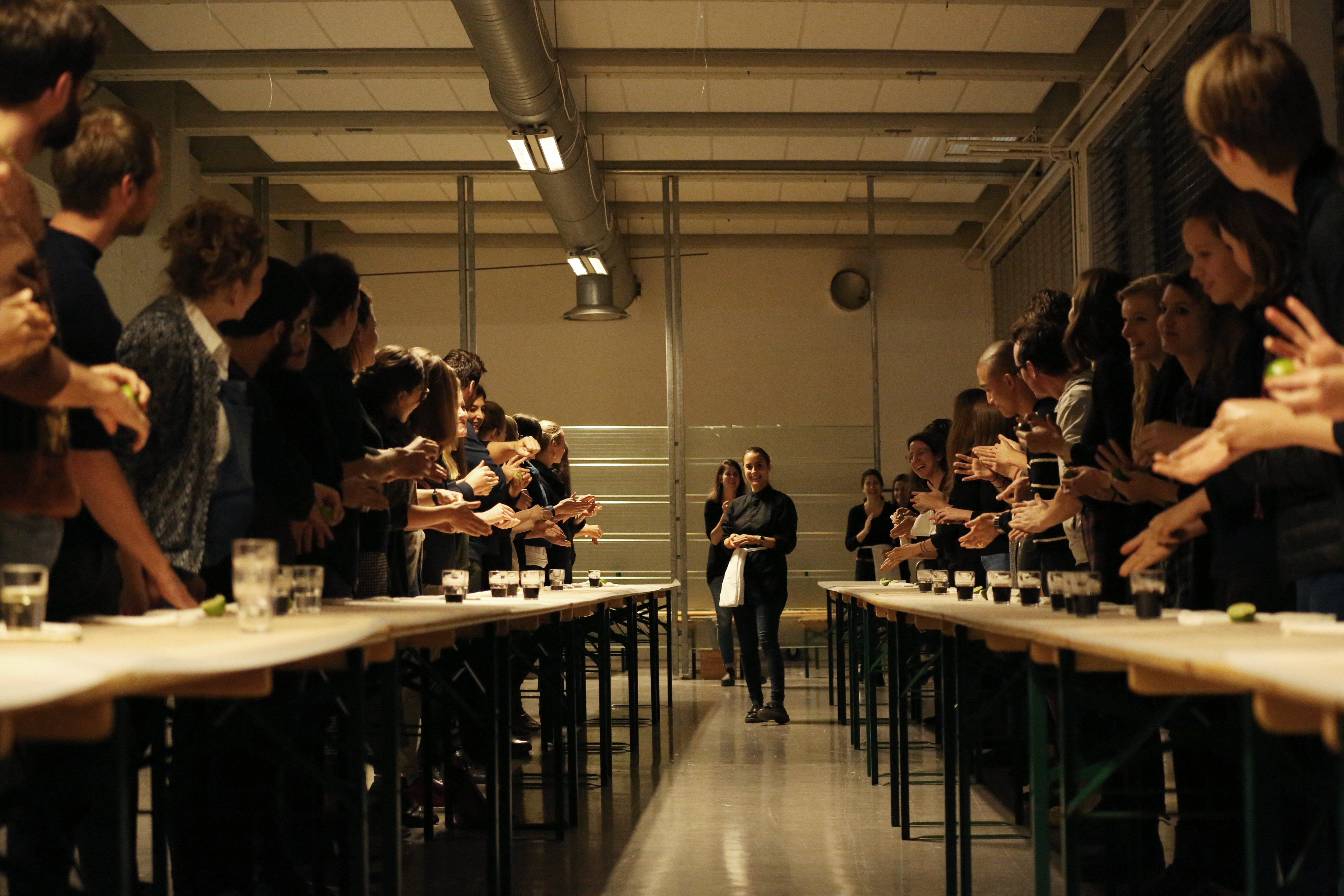 Washing hands ritual with lime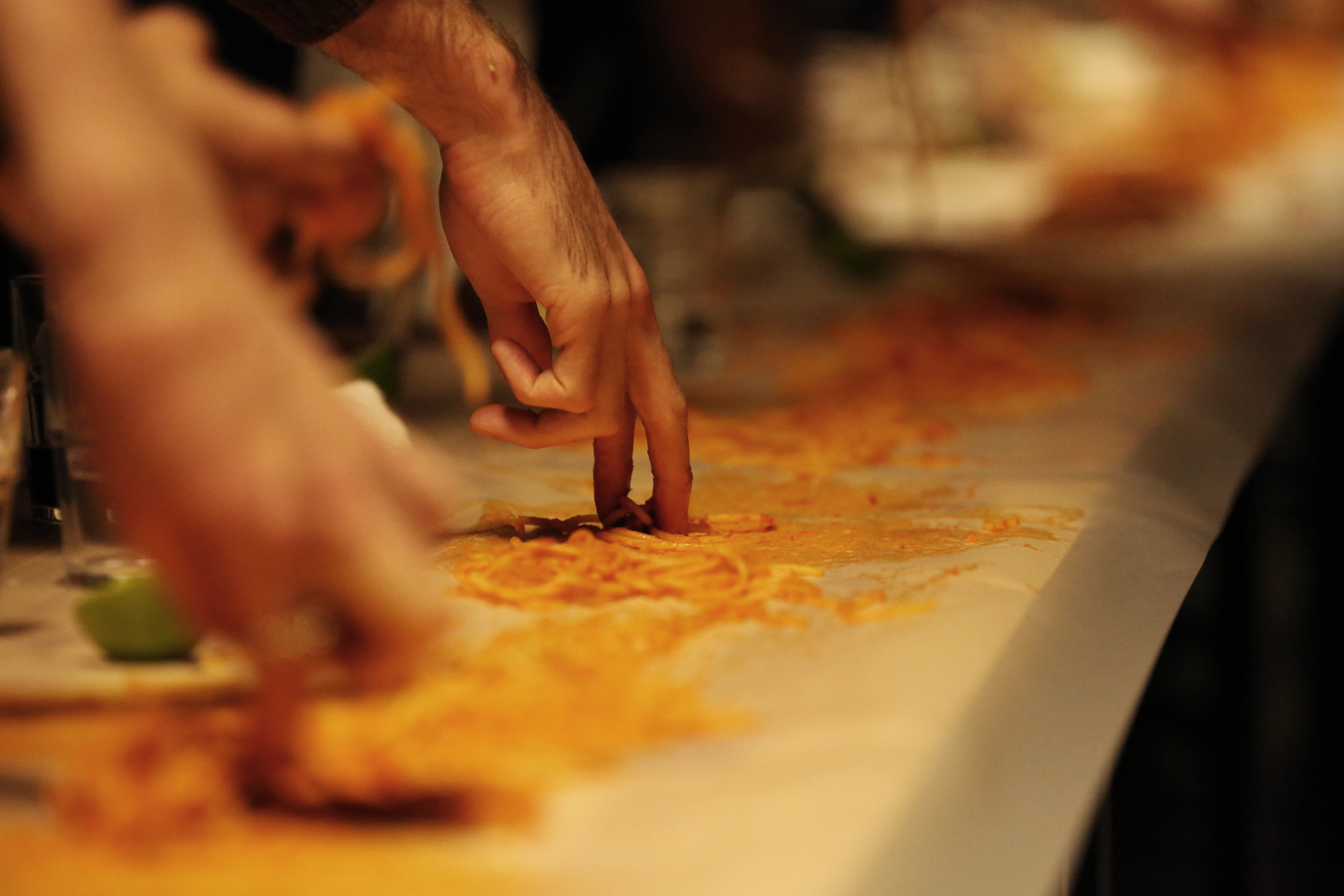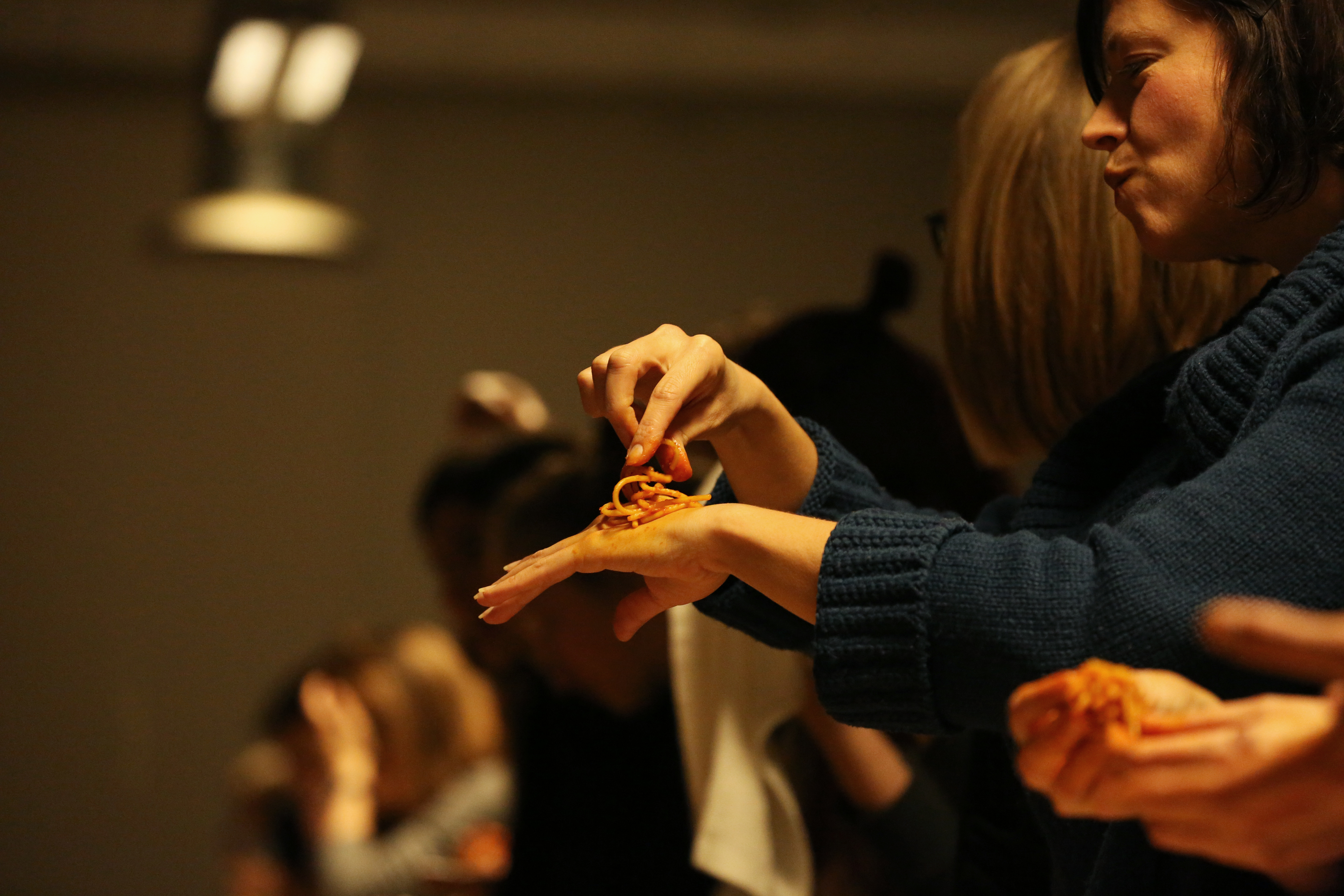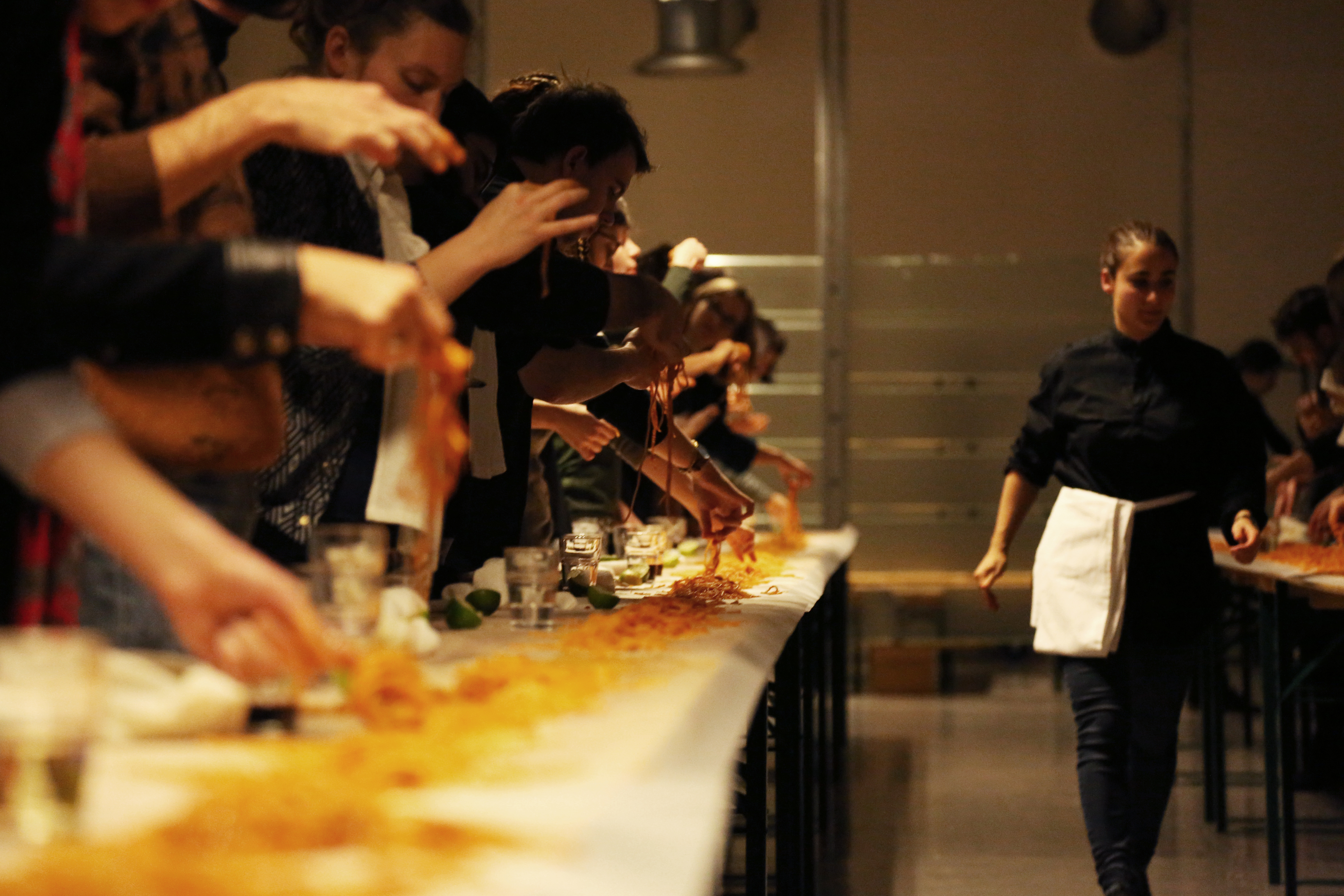 Social Design Alumni Day Dinner
15 November 2016
Design Academy Eindhoven



Pictures © Yen-An Chen