Giulia Soldati is an Italian designer based in Amsterdam (The Netherlands), working between the fields of food and design.
Her research is inspired by food cultures and rituals, exploring social practices that are related to food preparations and consumption.

By recognizing the amazing power food has to bring people together, Giulia's work is always redefining conviviality and the way we interact with what is placed on the table.

Using design as a tool to investigate the action of eating, Giulia Soldati crafts unique and immersive edible experiences that engage all the senses, and in particular the sense of touch. Exploring the proximity with the human body and food-related objects, she pushes and questions our culture and beliefs.

In an ongoing personal research Giulia Soldati is investigating what is behind what we eat everyday, spaces of food, food production, analizing gestures and the choreography of the body.

In 2016 Giulia Soldati founded Contatto Experience, a culinary culture and eating experience.
Freelance Designer / Eating experiences / Food Research / Ceramics and eating tools / Cooking and baking

/

Commissioned and self initiated projects
/
Selected Exhibitions / Workshop / Talks

August 2021 - Resident: Masseria Cultura - Noci, Italy
2021 - Lecturer at AA Summer School, Venice Biennal
2021 - Lecturer: Design+Science Summer School, University of Ljubljana
2021 - Present Continuous, Nèo x 5vie Milano

2020-2021 - Future Food. How will we eat tomorrow?, DHMD, Dresden
2020 - Creative Food Cycle - Online lecture + Scarpetta tasting
2020 - Workshop: Convivium, How to design a gesture - Abadir Academy, Catania
2020 - Nèo, Design Italiano, Courmayeur Design weekend

2019 - Food: Bigger than the plate, V&A Victoria and Albert Museum, London
2019 - The Object is Absent, MU Gallery, Eindhoven

2018 - NOM, AMP Gallery, London, UK
2018 - Naked, Kranemburgh Museum, Bergen, NL
2018 - Food Revolution 5.0, Kunstgewerbemuseum, Berlin

2017 - Experiencing Food: Designing Dialogues, Lisbon
2017 - BIO25 Faraway, So Close, MAO, Ljubljana
2017 - KitchenLab Pavillion by Frame Magazine, IMM Cologne

/



Selected Press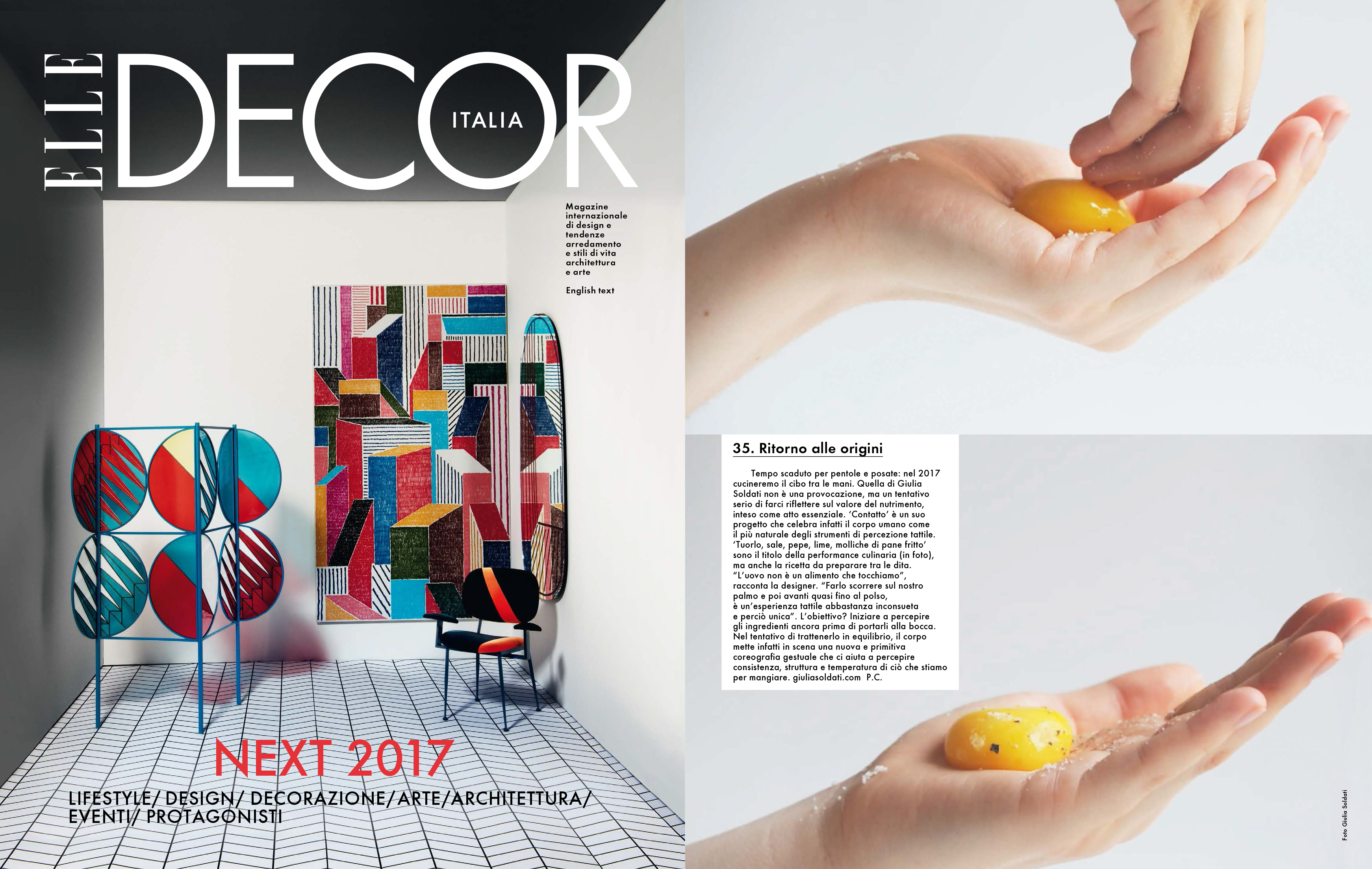 Elle Decor Italia, Issue 1, February 2017
Icon Design, Issue 12, March 2017